HEAD / SENIOR COACH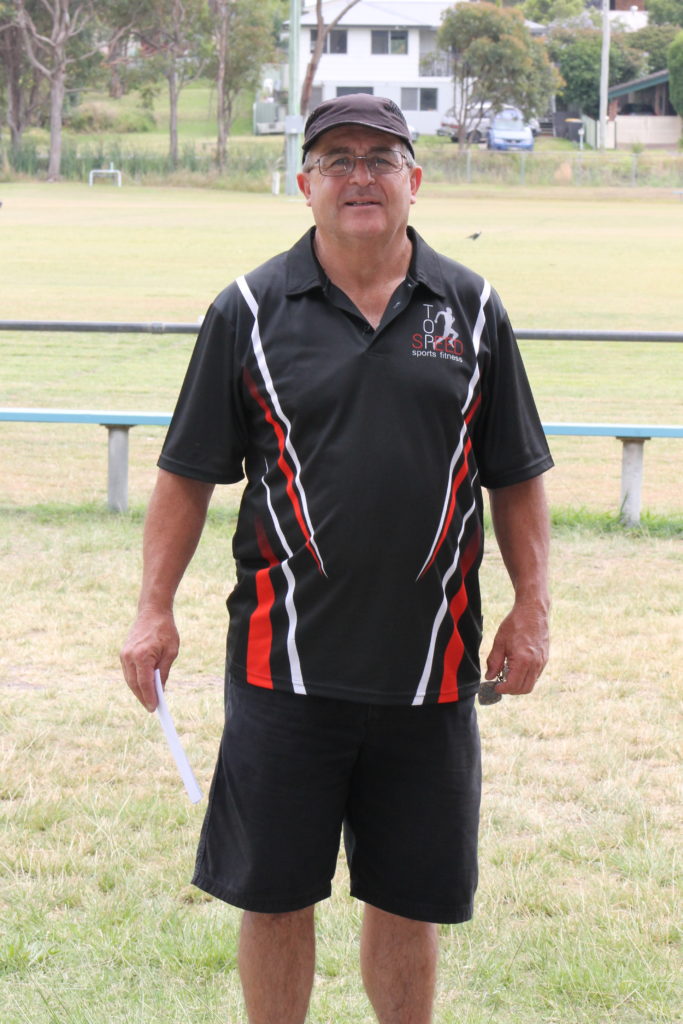 Warren Medcalf holds a Level 4 IAAF Senior Coach Sprint Specialist accreditation with the Australian Track & Field Coaches Association and Athletics Australia.
Working with Children Check number : WWC 1458250E
Warren has also studied the following:
TAFE – Advanced Certificate in Health Fitness & Sports Training
Australian Sports Medicine Federation – National Sports Trainers Scheme – Sports Medicine Awareness
Australian Fitness Accreditation Council – Fitness Instructor
Australian Strength & Conditioning Association – Strength & Conditioning Coach
Warren has over 25 years experience working with athletes, ranging from local club level with both Juniors and Seniors through to State, National and International level.
During this time Warren has acheived much success, working with some of Australia's best Junior and Masters Athletes, from all over the Newcastle, Lake Macquarie and the Hunter regions, as well as interstate training online.
Career highlights:
Appointed Head Coach of Northern Territory Athletics by Athletics Australia, working at the Northern Territory Institute of Sport, co-ordinating and developing athletic programs and preparing both junior and senior squads for National titles.
Working with all NT Institute sports teams providing sprint & conditioning training for AFL, Hockey, Basketball, Netball, Touch Football, Rugby Union, Rugby League, Tennis, Hockey & many more.
Hunter Sports High School – Head Athletic Coach 2005 – 2008
3 athletes competing at World Youth Championships and travelling with one to Marakech,Morocco in 2005
Working with Newcastle Knights rugby league as a sprint coach and at the same time being mentored by their Strength & Conditioning Co-ordinator Ashley Jones who has since worked with the likes of Parramatta Eels, Northern Eagles, Canterbury Crusaders and New Zealand All Blacks.
Warren has coached many athletes over the years. Each with different goals, and all who have acheived success in their own right.
Top Performing Juniors
Olivia Tauro – Finalist at World Youth Championships in Marakech, Morocco – 2005. Recording times of 11.71 for the 100m and 23.9 for the 200m whilst training in our squad as a 14 year old.
Crystal Attenborough – Finalist at World Youth Championships Bydgoszcz, Poland – 1999. A Northern Territory athlete who Warren coached by correspondence.
Todd Mulville – Gold Medallist & Record Holder NSW All Schools SOPAC – 1997. Broke 400m record. His record time of 52.24 seconds for the 13 years boys 400m still stands today.
Jessica Woolcott – National Champion Australian Little A's Championships Melbourne. Recorded 56.7 secs in 400m as a 13 year old.
Warren has coached in excess of 100 athletes that have competed at State / National Level including  Taiga Cantor, Mitch Heaney, Bianca Williams, Simone Ison-Kiem, Ashley Gordan, Jordan Chappel, Ethan Millward, Zack Walpole, Ashley Braun, Nigel Zeeno, Alison Medcalf, Sarah Garaty, Jacana Bain-Fenton, Rodney Bunker, Cameron Luken, Charlotte McLeish-Kinch.
Seniors / Masters
Phil Polglase – Age 49 – Gold Medallist & Record Holder Australian Masters Games. Recorded 52.7 secs in 400m breaking the Australian Record at the time.
Alison Bolakis – Age 34 – Gold Medallist Australian Masters Athletics Championships Adelaide – 2016. Recording 8.3 secs in 60m & 13.5 secs in 100m.
Local Sports Teams
Warren has worked with the following teams sprint training and conditioning :
Rugby League – Newcastle Knights, Maitland Pumpkin Pickers, Kurri Kurri Bulldogs
Netball – Cessnock, Kurri Kurri, Western Suburbs Newcastle, Westlakes Wangi Wangi
Softball – NSW U/20 Womens Team
Soccer – Weston Juniors
ASSISTANT COACH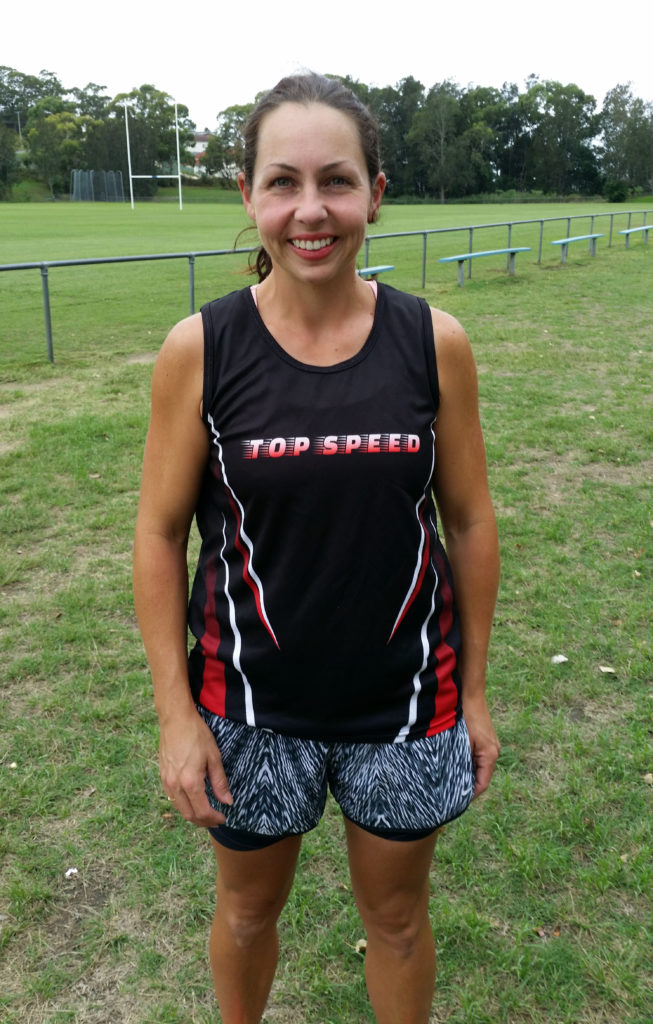 Alison Bolakis holds a Level 1 Community Coach accreditation with Athletics Australia.
She is also currently studying Personal Training Certificate III  through TAFE NSW.
Working with Children Check number :  TBC
Alison returned to competitive sprinting (Masters Competitions) in January 2016, after 17 years away from the track.
As a junior Alison was a NSW State Champion in the 100m, Silver medalist in the 200m for several years. She was also a Gold (Relay) and Bronze (100m) medalist at the Australian Championships in Brisbane as a 15 year old, and part of the relay team that broke the Australian record in their age category.
Alison is a mother of 4 very active children – she understands the daily struggles of work/life/kids balance, but hopes to encourage other mothers (and fathers!) to get back into being fit and active in an enviroment that can involve the kids.
Since returning to the track in January 2016 Alison has had some great success!
March 2016 – NSW State Masters Championships – 3rd in 60m and 3rd in 100m in 30-34 years age group
April 2016 – Australian Masters Championships – 1st in 60m and 1st in 100m in 30-34 years age group
October 2016 – Pan Pacific Masters Games – 1st in 60m and 1st in 100m in 35-39 years age group
March 2017 – NSW State Masters Championships – 2nd in 60m and 3rd in 100m in 35-39 years age group
June 2017 – Australian Masters Championships – 1st in 60m and 1st in 100m in 35-39 years age group
Alison will be starting our " Tot Squad " shortly. Start dates/times TBA.